Help & FAQs
Frequently Asked questions
We love what we do and we do it with passion. Here are the most frequently asked questions about us
Can you build apps for both Android and IOS?

Yes, most of the apps we make support both iOS and Android mobile platforms.

Do you build web applications too?

Yes, in fact nearly every mobile app that we build also needs a web based application behind the scenes to drive it. Ever logged into an app? There is a web server in the background, serving the app with data that is checking whether you have permission to log in, or not.

Can you deliver my project quicker?

In some cases yes, in others, no. Can nine women deliver a baby in one month? This analogy can be applied to tech projects too. Sometimes, by dedicating more developer resource to a project, it can be completed much faster. But in other situations, we may be restricted by the project, technology or security requirements. If you have a date requirement, contact us as soon as possible so we can do our very best to meet it.

Can I make changes to my app or website after launching?

Yes, in fact, we highly recommend that you begin by launching the simplest possible version of your vision first and continue to adapt it over time. This staged approach is called launching a "minimum viable product" (MVP). The idea behind launching an MVP is that you've inevitably made assumptions, and you can't test these assumptions until you release something to the world. By releasing a lean first version, you can test your assumptions and use this information to decide on the priorities of future requirements. It reduces engineering waste. We have some options around making future changes to your app or website. You can either commission us to update your app or website on a project-by-project basis, whereby we specify, quote, schedule and finally deliver a fixed set of requirements as-and-when you need them. Or, we can take an AGILE approach whereby we schedule in a certain amount of developer time each month to constantly improve things for you. Both approaches have merit, and it's likely that you will know instinctively reading this as to which is right for you.

How do we handle sharing data between web and mobile platforms?

We start by creating a central database that will hold all your data; we then put in place an interface (an API) to allow the web and mobile apps to send and receive this data. Think of an API as a digital version of a drive-through burger restaurant. If you ask the teller for a burger, then you'll get given one from the kitchen. Ask them for a trampoline and tell you that they don't sell that product. When we build a connection between your web app and your mobile app, we will configure these rules but based on the functionality of your system.

Do you offer graphic designs/ interface design services?

Yes, if it's digital. Most app projects start with creating custom visuals of how the app will look and feel before we start development. We begin the design process by discovering the value behind your brand, its image and your business as a whole. Once we understand your requirements and objectives, we can engineer a design that is easy to use and performs for your business. I use the word 'engineer' here as good design is more than just pretty pictures - what we build has to work for you. Often this translates to users that enjoy using the site or app, and implementing processes that are optimised to convert clients. We'll usually begin the design process by wireframing the various sections of the project, thinking carefully about the user journey throughout the whole process. Once you're happy with the wireframes and specification, we will design sharp-looking mockups demonstrating how your app or website will look once built. You'll be given the opportunity to feed back on the look-and-feel and we won't begin coding it up until you are happy and have signed off on the artwork. Effective design and usability are all about continuous improvement based upon how users engage with what we've made. Tools like HotJar allow us to see heat maps and videos showing how people are using your post-launch product in the real world, providing valuable guidance on what's working and what needs improvement.

How do you project manage my project ( through AGILE or Waterfall)?

We follow both Waterfall and AGILE practices depending on the process that's best suited to your business and the way you want to work with us. Here is how to decide which approach to adopt. Most clients who come to us with a new project want us to provide a fixed-price quotation to complete an agreed scope of work. It makes sense from a budget perspective, and you need a fixed figure to plan for or sign-off with purchasing. If this represents you, then we will most likely follow a Waterfall approach to project management to deliver the first version of your project. A waterfall approach means that a project plan is defined before the project begins (the top of the waterfall), and as the project starts all those defined plans fall into place. This process is less flexible than an agile approach, which allows big sweeping changes according to business needs, but it means you know exactly what you're getting, exactly when you'll get it, and exactly what it will cost. With AGILE you identify an approximate direction that you want your site or app to go in (product roadmap) but you don't define it all upfront. Instead, you work in repeated one-month (or less) cycles called a Sprint. At the start of each sprint, you agree the work that will be completed in that period, and how success looks. The AGILE process is far more flexible than a waterfall approach: it allows drastic changes to the project according to your business needs and changing requirements but does not have that long-term future prediction that waterfall provides. Think of it as lots of mini-waterfall projects. Each sprint happens at the end of a short period; you can release new features and versions regularly, and change the plan for what will be developed as your priorities inevitably change. With AGILE, instead of defining a project cost, you define a monthly budget that relates to the amount of development time that you require. In summary: Waterfall is less flexible but provides better budget certainty if you know your requirements are unlikely to change over the life of the project. AGILE is more flexible and gives you a process that comfortably allows for regular change as your priorities shift, but also requires a more flexible pay-for-time approach to billing. If you want to launch a project that changes little over time, then Waterfall may be the best approach for you. If you have lots of features you want to add into your project past the launch of version one, then we'd recommend shifting to the AGILE approach with a fixed monthly budget.

Can you provide hosting for our website or app?

Yes. If you have a site or app with small resource requirements, then we can host your project on our managed servers. If you have specific hosting requirements, intensive resource demands, or require something more specialist, then we can set you up with your own dedicated, cloud, or load balanced hosting environment. Should you be unsure of what you require, one option is to start with a simple hosting package first, and then move to a more advanced configuration if your needs grow.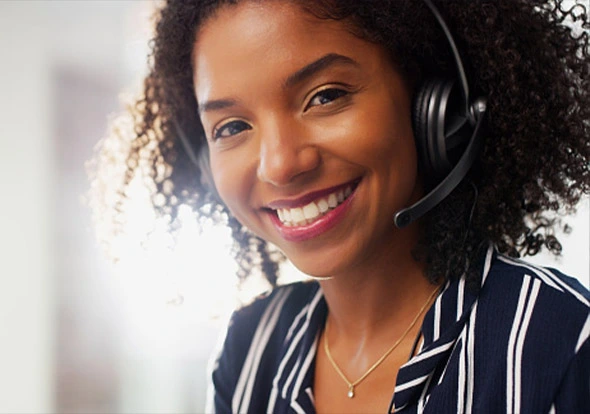 CONTACT US TODAY
Let's get in touch
Contact us today and we can begin discussing your needs. We can quickly provide you with a sense of our approach, estimated costs and a top-level timeframe.
Hotline
Email: info@tazamali.com
Phone: + 254 726574998/ +254 716450807
Address
P.O. Box 6108-00200
Hillside Apartments, Upperhill, Nairobi.
Kenya.